Drop-in Hatha and ashtanga Cyril Yoga Class With World-renowned traditional Indian Yoga Guru Cyril Yogi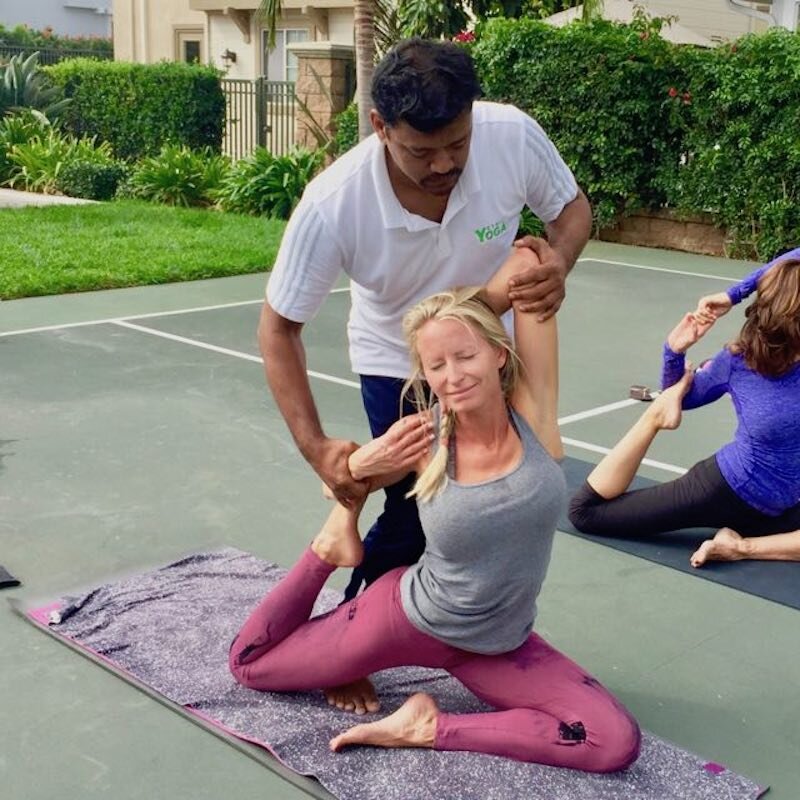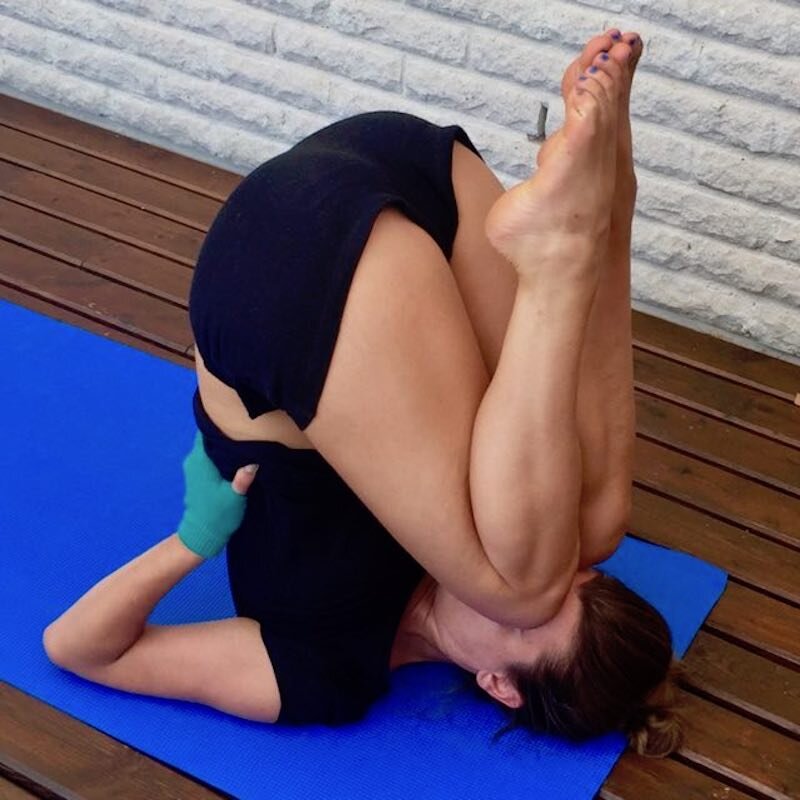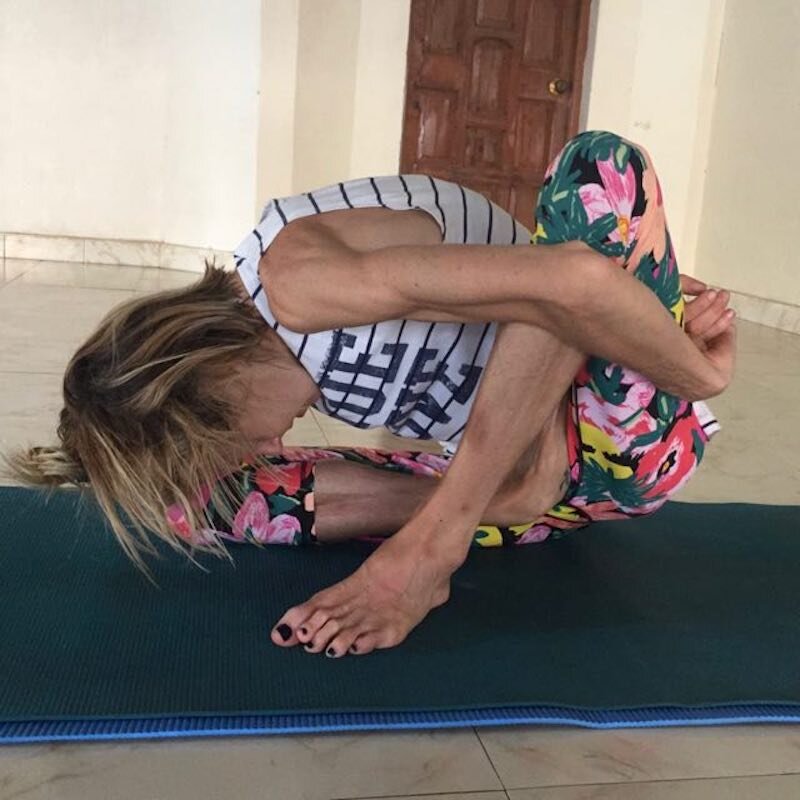 Drop-in Cyril Yoga Class With Traditional Indian Yoga Guru Cyril Yogi.
He is following the generation of a yoga teacher in his family. One of the well-known Hatha and ashtanga Traditional yoga master in India and worldwide Unforgettable Yoga experiences with him. We have a drop-in class Limited seat minimum of 6 to 12 people.
Drop-in Class Timing Dec 2019, Jan, Feb, Mar- 2020
08:00 AM - 10:00 AM ( Monday to Sunday)
2 Hour 01 Class per head Fees: Rs.1500/- ($23)
16:00 PM - 17: 45 pm (Monday to Friday)
1 Hour 45 min Class per head Fees: Rs.1500/- ($23)
Drop-in Class Instant Booking Form : Please fill out the following form if you wish to make a booking for a drop-in class. valuable email and phone number once you sign in your seat are confirmed. You just arrived in our main center in Calangute 10 min before 8 am and 10 min before 4 pm
How to reach us-Cyril yoga Ayurveda center: Calangute Candolim interim road, near dominos pizza, opposite papillon salon - one road goes to inside 100 meters. Behind navratna pure veg restaurant, opposite royal heritage resort Calangute, goa 403516goa, India- 403516, mob :(+91) 94 2388 9377 (+91) 942264 0071, Whatsapp: (+91) 94 2388 9377
,
You can pay with cash or credit or debit card bank charges will add a 5% extra. When payment is received we will take you in our classroom. Rent a yoga mat: Rs.100, New yoga mat available for buying. if we have a more than Limited booking you will get immediately reply a seat is not available. once you sign in then you cannot come to the class immediately inform us by email: info@cyrilyoga.com
Private Yoga Session With Cyril Yogi : 90 Min 100 Us Dollar. More than one person $50 extra per head Private yoga class with photo session 2 hours 250 US dollar with the photo session More than one person $50 extra per head we will take a very nice photo during the class 30 to 50 pieces of you if you like. This we will make a photo album. within a week we will send you in your email. if you like we will make this album in publicity on social media worldwide.
SYLLABUS COVERED 90MN/2HOUR
1.Commence Prayer
2.The secret of yogic breath control
3.Yoga Nadi swedan. Series 1, 2, 3, 4 (energy channel purification & perspire)
4.108 Yoga positions 2HOUR ( 84 Yoga position 1hour) plus variations thus feeling the universal life force energy.
5.Proper bodily alignment
6.Pranayama Traditional Breathing
7.Bhastrika Traditional Breathing
8.Anulom Vilom Pranayama (Nasal breathing)
9.Bhramari Pranayama
10.Meditation advice
11.Yoga Nidra (ending relaxation technique)
12.Finishing prayer
full instruction, providing for all abilities from beginners to advanced level spoken in English and Sanskrit
Skill level : * Beginner * Intermediate * Advance, Instruction in English & Sanskrit.
Drink: 2 to 3 liters of water each day Starting with half a liter upon waking. Do not eat or drink (fast) within two hours of the class commencing.
Food: Ashtanga Cyril yoga recommended a diet: Everything that we eat is food for our soul. Yogis believe that food is the creator of Prana (life force) that sustains our bodies and brings us vitality and health. Therefore, the types of foods we choose to eat reflect the level of our conscious development. The discipline of yoga suggests a pure (ethical) vegan diet, which facilitates the development of sattva. Sattva is a quality of love, awareness, connection, and peace with all sentient beings. Yogis believe that food is our first interaction with the world around us, and if we do not eat with a sense of love, connection, and peace, all other parts of our lives are inclined to suffer.
The basis of sattva is the concept of ahimsa (non-harming). A sattvic diet avoids any foods that involve killing or harming animals. Sattvic diets also encourage foods grown harmoniously with nature, and foods that are ripened and grown naturally. In addition, the foods that we eat should be prepared with love and positive intention. In eating a yoga diet, we are increasing prana and a higher state of consciousness. Please take note of these suggested yoga foods, while avoiding foods that do not align with yoga principles. These suggestions are recommended for any level of yoga practitioner or individual seeking a healthy, spiritual path.
Recommended foods: Fruits vegetables, except onions and garlic whole grains, especially oats, wheat, and rice beans, tofu, mung, aduki plant-based oils, like sesame, sunflower, and olive oil nuts and seeds, except salted or roasted nuts natural sugars, raw sugar, maple syrup, molasses herbal teas, water with lemon and/or lime sweet spices, like cinnamon, cardamon, mint, basil, turmeric, ginger, cumin and fennel.
Foods to avoid: Meat, fish and egg products (we promote a vegan diet). Processed and/or artificial foods, junk food, artificial sweeteners and preservatives, carbonated beverages animal fats, margarines fried foods canned foods, except naturally canned tomatoes and fruits white flour, white sugar (natural and raw sugars only) garlic, onions, spicy foods stale or overly cooked foods microwaved foods alcohol, tobacco, stimulant drugs genetically modified foods (wherever possible) all food must be consumed in a peaceful environment, without rushing. This yoga diet can improve your health, mind, and spirit when combined with asana, pranayama, and meditation.
Sleep: All students please try to go to bed early and wake up early. During the period of the course, students are strongly advised to have 6 to 8 hours of sleep per night. Personal hygiene prior to class: students should bathe and are advised not to use creams after bathing; this will help to absorb the cosmic energy into your body. Where possible, bowels and bladder should be empty prior to class. Where this is a problem, home remedies such as consuming grapes and papaya may help.
Health concerns: (Including general flu) must be reported to the teacher before class commences.
Cancellation Policy:
Cancellation of confirmed booking 30 days before arrival date 100% refund. Cancellation of confirmed booking tow week before arrival date 50% refund on total class. Dates are not transferable to a later date There will be no refund for No Show without intimation to the Cyril Yoga class. X-mas and New year period bookings are non-refundable. All refund will be made by cheques only.
Note: Sometimes before entering Cyril yogi class there will be a high-security checking because sometimes celebrities and models come to the yoga classes I am very sorry for this. Please don't bring any unnecessary items to the yoga class. All Cyril yoga class and retreat in Goa India controlling by U.S agency Lubbock TX. Related any complaint please email us, info@cyrilyoga.com.